Be Kind To Yourself
Living in the now by Gina Lake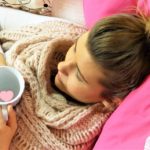 Love is the underlying fabric of life, and kindness is its reflection in the world, through us.  Kindness can be conveyed in attentiveness to others, in words, or in deeds.  One of the most powerful acts of kindness is kindness toward ourselves.  That is really where kindness begins.  If we aren't kind to ourselves, how can we be kind to others?  Unless we are also kind to ourselves, kindness toward others is more of a manipulation, an attempt to get others to give us something, including love.
True kindness comes from a desire to soothe and comfort others because we have discovered the power and blessing of kindness as a result of having received it.  Receiving kindness from others heals us and makes it possible to express it to others.  If we haven't received much kindness from others, we need to find a way to give it to ourselves, to be kind to ourselves even though others may not have been.  To do that, we have to do two things:  We have to forgive those who weren't kind to us and we have to see that we deserve love.
Unfortunately, those who didn't receive a lot of kindness as children usually concluded that they deserved that and that they aren't lovable.  They need to forgive those who were unable to be kind to them (probably because they were treated unkindly when they were young) and learn to give love to themselves.  Those who were abused learned to abuse themselves inwardly; they learned to believe their negative thoughts about themselves.
Everyone has the same capacity to love, but that ability may have been squelched by not having been loved.   Not being loved as a child blocks the natural flow of love.  Giving love to yourself allows love to flow outward again.  It's always possible to give ourselves love because our true self, love human expression that we are, no matter what we have or haven't done, no matter what our shortcomings are.
We desperately need this now on earth.  Can you find it in your heart to be kind to yourself?  This is not a selfish act but the most unselfish act, because it allows the love of your true nature to flow outward toward all of life.  You don't have to like the ego and its ways; just accept the ego as part of the human condition.  Be kind and compassionate toward yourself and others.  Give yourself and others some slack.  Forgive, allow, accept, and be kind.  Relax and let everything be as it is.
EVENTS I Will Be Participating In
Rimbey Pathway To Wellness
Rimbey Alberta
Community Centre
Oct 13, 2018
10 a.m. – 3 p.m.
5109 54 St
I will be offering 20 min. Angel Card, Indian Head Massages and Personal Transformation sessions for $20 as well as discount coupons and draws.
The New Earth Expo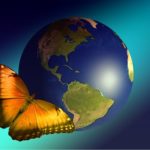 Westerner Park, Prairie Pavilion
Red Deer, Ab
Oct 19 – 21, 2018
I will be offering 30 min Indian Head and Personal Transformation sessions for $30 as well as discount coupons and draws.
Positive  Balancing Thoughts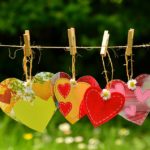 Courage is like a muscle.  We strengthen it by use.   – Ruth Gordon –
Nothing is more useful than silence.  Menander of Athens –
Use your head, but follow your heart.  – Dame Nancy Rothwell –
When something seems to go wrong, it's invariably part of a larger right – Jed McKenna –
A true friend never gets in your way unless you happen to be going down.