2021 SPECIAL
NOVEMBER'S SPECIAL
1 hr Relaxation Massage / Detox Foot Bath Combo
$100
Touch the Body, Heal the Mind, and Calm the Spirit!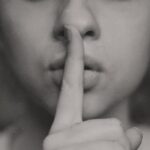 Relaxation Massage:
Swedish Massage is the foundation for all other types of Western massage, and its technique is based on the Western concepts of anatomy and physiology, as opposed to energy work on "meridians" or Sen Lines in Asian massage systems. Focusing on the muscle tissue, this therapy is as soothing as it is relaxing — but with powerful results.
Commonly sought after to relieve back pain, muscle tension, stress, and headaches, Swedish Massage is also known to improve posture, flexibility, circulation, and deeper, easier breathing. It is also ideal for lowering blood pressure, strengthen the immune system, and as part of a rehabilitation regime.
Detox Foot Bath
An incredible "Ionic Foot Bath Spa" that removes toxins from joints, kidneys and the liver, leaving your body pH balanced and in a state of overall harmony.
Benefit include an enhanced immune system, which assists in:
recovery time from injuries and surgery
relief from pain and joint stiffness due to arthritis
improved sleep patterns
removal of heavy metals
removal of blood clot material
improved liver function
improved kidney function
improved overall immune system
If you would like to book some
TIME FOR SELF CALL
 403-358-2362 OR
contact me at
https://timeforself.net/contact/