September 2021 SPECIAL
Raindrop Massage $75
Touch the Body, Heal the Mind, and Calm the Spirit!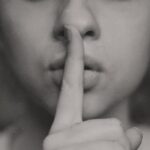 Raindrop Massage:
This "Aroma Therapy" massage entails heavenly organic essential oils dropped on the spine and massaged in to help reduce stress, release negative emotions, improve circulation, reduce inflammation and pain, as well as detoxify the body.
Raindrop Therapy is also used to relieve colds and flu symptoms as it has been noted as a means to strengthen the immune system.
We all carry viruses and bacteria which deplete our immune system. During Raindrop Therapy, the body …. (read more)
If you would like to book some
TIME FOR SELF CALL
 403-358-2362 OR
contact me at
https://timeforself.net/contact/