Humanity's Life Through  Dragonflies Eyes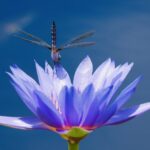 Having flown the earth for 300 million years, dragonflies symbolize our ability to overcome times of hardship.  Sighting a dragonfly is meant to remind us to take time to reconnect with our own strength, courage and happiness.
Over the last year, humanity has started to go on an inner journey, due to isolation and fewer distractions from the exterior interference.  I started to delve into or sit with my higher purpose as to  going forward.  Being still and look at where humanity is right here, right now.  In my last newsletter, I discussed the transformation from caterpillar to butterfly, which is commonly use to discuss evolution and and personal growth.  No where on my spiritual journey was it compared to that of a dragonfly until I started reading about dragonflies in the Gene Code book .
There is much change happening right here for masses of humanity to  awaken.    Some may see it welcoming, others apprehensive or even still a bad nightmare.  In the past, change happened slow and gradual, but now weeks feel like days.
The understanding of the awakening, one can find an analogy in the life cycle of the dragonfly.  Dragonflies spend much of their early lives underwater and identified as nymphs, and don't need to coming to the surface for air.  They are very successful, gathering food and surviving.  When the nymph starts to mature it has no idea whatsoever of what kind of future lies ahead.  It goes through a series of hidden  mutations..  Then , one day, all of a sudden, some sleeping gene deep within is triggered and the nymph does something totally out of character – it finds the stalk of a nearby plant and climbs out of the water.  For the first time in its life it tastes air and direct sunlight..
Once the nymph has left the safety of its underwater environment, the sunlight begins to transform which will be it's final stage.  The advanced creature hidden with the nymph cracks the outer larval skin.  Over several hours, 4 crumbled wings appear and the distinctive slender body.  The water pumps into the dragonfly wings and thorax and become aerodynamic.   The dragonfly emerges out of water and prepares to be reborn into a new life in the element of air, swaying in the wind, causing chaos whilst at the same time, transforming, never to return to the once familiar life under the water,  that is not an option any more.
Imagine us humans holding on tight, knowing they can never go back to once was their life.  This intense presence of change is somehow cracking humanity to open, see life differently, see things differently and experience a lot of things with different perspectives like the dragonfly.  The dragonfly didn't know the possibilities as it hang to a stalk of a near by plant and that is when magic happened.
Holding that thought of the dragonfly, seeing things above, freedom on a different level, the sweetness of nature, flowers, vastness, and different opportunity once in full flight of airborne.  Sounds familiar to what is happening to us right here right now to humanity.
PAIN RELIEF NOW  – PRODUCT NOW AVAILABLE
I have used this truly amazing product, Pain Relief Now,  for approx. 3 years now in my massage business.
Clients that were experiencing
back pain,
muscle aches,
spasms,
joint pain,
soreness and
arthritis
have benefitted from this product.
It has powerful essential oils that are first class penetrating agents that really deliver.  Some of the ingredients are:
menthol,
camphor,
clove buds,
peppermint,
rosemary,
eucalyptus and
cedarwood oil.
This product comes in 3 sizes, 250 ml spray / $35.99, 120 ml spray / 20.99 and 30 ml roll on / 14.99.  I have brought in a small selection of each size in to test clients interest in this product.   If there is enough interest, I will have it on hand permanently or bring it in as per clients request.  Contact me either by website or phone if you have any questions or would like to purchase this amazing product.
MARCH SPECIAL 
Head to Soul Combo $80

(Indian Head Massage & Detox Foot Bath)
Touch the Body, Heal the Mind, and Calm the Spirit!
Indian Head Massage
An Indian Head Massage is a form of relaxation massage that focuses on the face, head, neck, shoulders, upper back and upper arms, which are important energy centers within the body. This form of massage is very relaxing and has a balancing effect. This technique helps to release stress and tension, creating a sense of peace and wellbeing. This type of massage is done over the clothing in a seated position.
Detox Foot Bath
An incredible"Ionic Foot Bath Spa"that removes toxins from joints, kidneys and the liver, leaving your body pH balanced and in a state of overall harmony.
Benefit include an enhanced immune system, which assists in:
recovery time from injuries and surgery
relief from pain and joint stiffness due to arthritis
improved sleep patterns
removal of heavy metals
removal of blood clot material
improved liver function
improved kidney function
improved overall immune system
If you would like to book some TIME FOR SELF
CALL
403-358-2362 OR
contact me at
https://timeforself.net/contact/
Dragonfly Quotes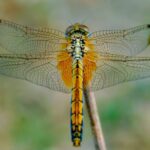 Doing what you like is freedom,  Liking what you do is happiness!!
Be faithful in small things because it is in them that your strength lies – Mother Teresa –
There is still a few remnants of magic left in this world
Sometimes we are so afraid of change that we keep holding on even though there is nothing left.  – Loti –
Let Go!!  Change brings new beginnings
Dragonflies are reminders that we are light.  We can reflect the light in powerful ways, if we choose to do so!!!
Advice from a Dragonfly:  Spend time near the water.  Be colorful.  Enjoy a good reed.  Zoom in on your dreams.  Appreciate long summer days.  Keep your eyes open.  Just wing it!!!
A dragonfly will appear when a visitor from heaven is near.
Your journey is like no other.  Your talents are unique to you.  Your gifts can make a difference in ways other's can't
Symbolizing transformation, the Dragonfly carries the wisdom of "Change"
Everyday holds the possibility of a Miracle
Whisper I love you to a dragonfly and it will fly to heaven and deliver your message.
If I were a dragonfly I would flit through the garden with wild abandon flirting with light and kissing flowers.  – Nan Riddle –
The dragonfly symbolizes free spirit, swiftness and activity.
Spring ONLINE Wellness Expo

April 9 – 18, 2021

Join us for this interactive ONLINE event. Many amazing people sharing what they are passionate about, that they love introducing to others to help them. Free to "attend".

for more information: